Do you need a fireworks display for your event? Firework Displays in Arizona.
We provide outdoor and indoor firework displays, event fireworks, and special effects throughout Central and Southern Arizona. Fireworks for resorts, weddings, corporate functions, graduations, sporting events, concerts, high schools, private parties, and any event.
Call 877-948-0090 or Email Us. Please see our FAQ page for common questions & answers.

Booking: Most non-holiday days of the year can be booked with a 2 week notice.
Without at least a 10 day notice we are unable to help because of permitting requirements and arrangements with local authorities.
If you need a July 2nd, 3rd or 4th Fireworks Display please begin the booking process as early as possible. Begin by January or February because by March most companies are fully booked for the 4th. Don't wait!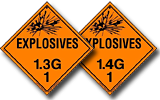 WE DO NOT SELL FIREWORKS to the PUBLIC.
We PROVIDE PROFESSIONAL FIREWORK DISPLAYS and EFFECTS.
*please do not contact us about cherry bombs, spleen slitters, whistling bung-holes, or kitty chasers. We only carry 6" & 8" shells.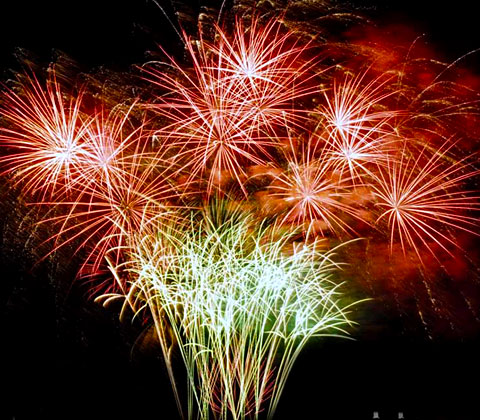 AZ Pyro provides firework displays and special effects throughout Central and Southern Arizona. We shoot fireworks for Cities, Weddings, Corporate Events, Parties, Country Clubs, Conventions, High Schools, Universities, Concerts, and much more. We offer both large and small outdoor displays, indoor pyrotechnics, and special effects. All shows are permitted, insured, and shot by a trained and certified "Licensed Head Pyro".

AZ Pyro is a Licensed Head Pyrotechnician for Fireworks Productions of Arizona in Chandler, AZ, and has over 35 years in the fireworks display industry. We hold both indoor and outdoor Phoenix Licenses, and also the BATFE federal license. A few of our recent and prior shows include; Super Bowl 2023, New Years Eve W Resort Scottsdale, Royal Palms Resort, Cities of Phoenix, Glendale, Paradise Valley, Mesa, Scottsdale, and Page. Each of our shows carries a $1,000,000 insurance policy and is permitted by your city.

Fireworks Displays for All Occasions in Central & Southern Arizona.



Featured Video - Super Bowl 2023 - Tim McGraw Concert - Westgate Rooftops